News
IMLEX News
New video of student experiences | 25 May 2023
Floorfy joining IMLEX consortium | 10 November 2022
IMLEX is happy to welcome a new industrial member: Floorfy
Their software generates 3D virtual 'visits' of the property and scaled floor plans. The company has offices in Barcelona, London and California.
First IMLEX graduates | 22 September 2022
The first cohort of IMLEX students have graduated in September. The graduation ceremony for Toyohashi University of Technology students was held on 22 September 2022.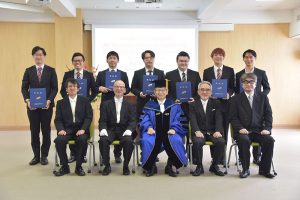 New year and application round 2022 | 21 December 2021
There is still one month to submit the application for IMLEX student intake 2022. Details can be found in the How to apply page. Deadline for application submission is 19 January 2022, and attachments can be uploaded until 26 January 2022.
The IMLEX Team would like to thank all students, partners and stakeholders for the past year, and wish happy holidays and all the best for the year 2022!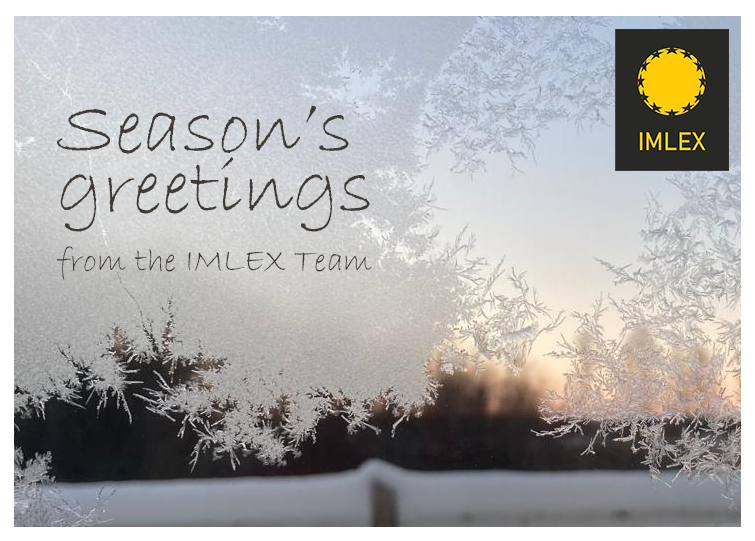 IMLEX Days 24 – 25 November 2021
IMLEX Days will be held in Joensuu on 24 – 25 November. During IMLEX Days, students, academics and company representatives will present their activities and get to know each other. Part of the programme will be public for everyone:
We have the pleasure to cooperate with Applications of Photonics course, and during IMLEX Days we will have AoP presentations by companies Trilux, Varjo, Process Genius and Brighterwave. Programme and links for AoP presentations can be found in the Institute of Photonics website.

UEF Open Day on 25 November will present the UEF generally, and the programme is designed especially for prospective students and international partners. IMLEX staff members will be present in the Photonics education session. Find the Open Day details in the event website.
Application round 2022 | 28 September 2021
IMLEX student application period for 2022 will be open from 1 December 2021 to 19 January 2022. The admission criteria were modified, to welcome students from even wider variety of academic backgrounds. The following topics are considered as merit:
mathematics,
physics,
data structures and algorithms,
programming skills,
imaging; XR; computer graphics; electronics; lighting
In addition to the academic studies, skills gained from work experience or other studies can be taken into consideration. The previous degree can be for example in Information Technology, Computer Science, Physics, Mathematics, Electronical Engineering or Photonics.
IMLEX information is updated in the national Studyinfo service. Applications will be submitted through studyinfo in December – January.
Student admission 2021 | 26 March 2021
IMLEX Academic and Management Board held the student selection meeting on 3 March 2021. Altogether 35 students were selected to the programme, some of them with a full Erasmus Mundus scholarship, some with JASSO funding from Japan, and some with a Consortium scholarship (100% fee waiver). We thank all applicants, and hope to meet the new group of students in September 2021 on campus.
108 applicants for IMLEX | 20 January 2021
The application round 2021 closed and IMLEX received 108 applications, representing 38 different nationalities. The evaluation committee will go through all complete applications, and the selection result will be announced latest on 26 March 2021 (perhaps earlier).
First IMLEX Day | 13 January 2021
The annual even IMLEX Days was given this year as an one-day online event. All IMLEX students and partner university representatives were present online, and participants got to know each others' activities. Presentations were given by Chiba and Utsunomiya universities, and companies Brighterwave, ETAP, Process Genius, and tkmes corporation. We hope to meet in person next September during the next IMLEX Days!
IMLEX Days coming in January 2021 | 17 November 2020
First IMLEX Days will take place in Joensuu/online on 13-14 January 2021 (tentatively). During the two days, all IMLEX students, partner universities and companies will gather together and give presentations, have discussions and get to know each other. Details of the IMLEX Days will be added on this website later.
Lab sessions remotely and with multiple locations | 9 November 2020
What to do when Covid-19 prevents students from arriving on campus, or causes restrictions in lab teaching? The Advanced Spectral Imaging course has started at the University of Eastern Finland, and students need to learn how to learn Spectral Imaging at first hand. The students at Toyohashi University of Technology have their practical sessions at TUT laboratories, with co-supervision by UEF course instructor and TUT staff and senior students.
In addition, UEF is developing IMLEX related demos in the Sm4rtLab environment that will be used during the semester 2. Sm4rtLab is an example of future technology that can help industry and research in exceptional situations, or in everyday cooperation in multiple locations.
Semester 1 started at the UEF | 13 September 2020
First IMLEX students have arrived on campus, and all 17 students will begin their studies online either in Joensuu, Finland or at their home countries. Later during the semester there will be contact teaching at laboratories, but due to the Covid-19 pandemic, most teaching will be offered remotely.
IMLEX introduction video by TUT | 11 May 2020
Toyohashi University of Technology has published a video presenting IMLEX Programme. Video on Youtube